Video sharing giant YouTube owned by Google, has banned videos promoting Nazi ideology from its platform. Well, it's about time! Plus, it has been decided that YouTube will no longer host videos that deny the Holocaust and the deaths of millions of Jews during World War II. Clearly, this should've been done eons ago, but better late, than never.
The ban will also apply to the denial of the Sandy Hook Elementary School shooting in Connecticut in 2012, which resulted in the death of 20 children and six teachers, which contradicts some of Info Wars Alex Jones' previous rants, but that's also good news!
YouTube stated this move follows its operation of "a tougher stance" in 2017, towards supremacist and terrorist content. But, in that Google's YouTube have also been censoring Conservatives and Trump supporters on their platform, that's something that should be considered something entirely different, since when YouTube demonetize and ban Patriots, this is a major cause for concern.
However, the platform was criticised for deleting video evidence linked to potential war crimes in Syria, as part of its efforts to remove such content. While, on a different note, just as to how much Islamic terrorist propaganda content remains on the platform, still remains unclear.
But, within in regards to reports of the war in Syria, since 2011, there have been thousands of videos uploaded to the platform, which give a "rare insight and rare documentation to what is unfolding in Syria," according to Elliot Higgins, founder of the investigative network Bellingcat, who examined these videos.
YouTube acknowledged that "some of this content has value to researchers and NGOs looking to understand hate in order to combat it, and we are exploring options to make it available to them in the future."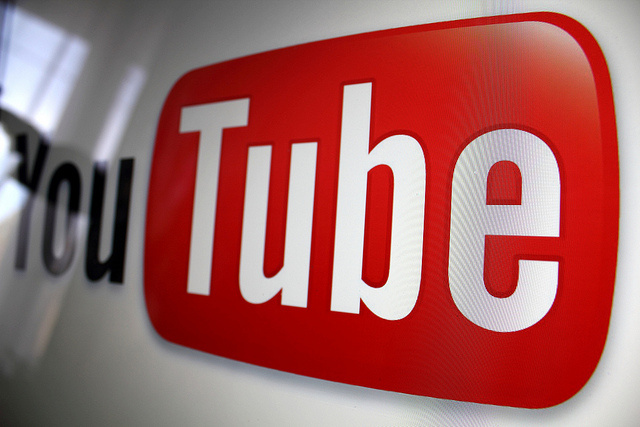 It added that the stern stance it took up in 2017, resulted in videos with supremacist content facing an 80% drop in views, as it limited the way those videos were recommended, shared and commented on.
"Today, we're taking another step in our hate speech policy by specifically prohibiting videos alleging that a group is superior in order to justify discrimination, segregation or exclusion," YouTube said in a blog post.
Specific categories protected include age, gender, race, sexual orientation, religion, caste and veteran status. However, YouTube fails to admit that they are silencing political voices, whom aren't Democrats and or bonafide socialists conforming to the globalist agenda.
YouTube said, "Context matters, so some videos could remain up because they discuss topics like pending legislation, aim to condemn or expose hate, or provide analysis of current events," the company continued.
"We will begin enforcing this updated policy today; however, it will take time for our systems to fully ramp up and we'll be gradually expanding coverage over the next several months."
"The openness of YouTube's platform has helped creativity and access to information thrive," the blog post concluded. "It's our responsibility to protect that, and prevent our platform from being used to incite hatred, harassment, discrimination and violence"
"We are committed to taking the steps needed to live up to this responsibility today, tomorrow and in the years to come."
Strangely, this new change has come not long after the company said it would not remove videos in which one of its stars attacked another YouTuber over his sexuality, using several homophobic slurs. Now, YouTube bans videos that promote discrimination over sexuality, but did not reference this case in its blog post, nor did it say it would change its position.
YouTube seemingly are full of contradictions, but banning Nazi content, and Holocaust deniers, along with Islamic terror propaganda, should've been removed years ago or immediately. All of that content, is greatly different from logical Conservative voices, sharing information that's not adhering to their preference of Democrats and mainstream globalist rhetoric.
YouTube has now put this new ban into place, but as to who or what has really been banned from the platform, will only become clear over the next few days. But, when YouTube describes "supremacist" content and "harmful" accounts, that is totally ambiguous in certain ways, and could this just be another sweeping censorship move from Google – YouTube?
Let's wait and see who's been removed and banned this time, since in other news, Google have just been serviced with a Department of Justice 'Anti-Trust' probe, which is very serious, over their continuing censorship of Conservatives and right leaning media, over not only YouTube, but on the Google search engine, as well.
Story by Emily Clark
Featured Photo Credit: ZeroHedge