Mark Zuckerberg's former Harvard classmate, Aaron Greenspan, launched a biting attack on both Facebook and Zuckerberg himself, on his ability to lead the social media giant, and just how Facebook has "lost control" of its own platform.
Mr Greenspan, who knew Mr Zuckerberg during their time at Harvard college in 2003 and 2004, previously claimed to have come up with the idea for Facebook first. He told MPs he had developed a portal for Harvard students named houseSYSTEM (but also referred to as The Facebook), designed to unite various campuses. The pair settled a trademark dispute back in 2009 for an undisclosed amount.
In 2004, when the idea was still for students' use only, he warned Mr Zuckerberg that such a portal could become "a privacy nightmare", to which he "clearly disregarded that sentiment."
Mr Greenspan has been a long-time critic of the social network. Earlier this year, he published a report, which estimated that 50% or more of Facebook's monthly unique users were fake. He brought this claim up to the DCMS (Department for Digital, Culture, Media & Sport), saying he believed the number of fake accounts on the platform to be far higher than Facebook originally admitted, which was at 5%.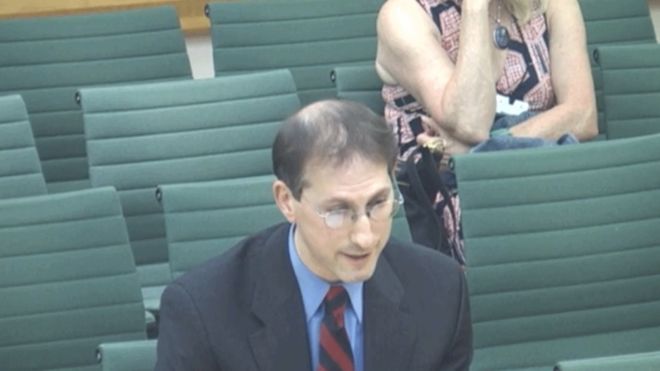 "I believe Facebook represents the largest fraud in corporate history ever," he said. "This is somebody, and as a corporate entity, that has no intention of complying with the law.
"Clearly, Mark has no intention of appearing here or in Canada, or anywhere when serious questions are going to be posed and because there is no legitimate answer in many cases to those questions.
"So I don't have any faith in Facebook, I don't think they can be trusted, I don't think they should be trusted, and I would encourage your committee to do everything you can get independent analysis."
Mr Greenspan also added his thoughts on the social network's plans for user privacy by merging messaging elements of Facebook, Instagram and WhatsApp. He describes it as an "excuse that they can't regulate it because they can't see what's going on".
"My view is that the discussion that you are hearing from Mark publicly now about privacy and encryption is really just an elaborate dodge given the anti-trust train that is barrelling towards them," he continued.
"The company has lost its ability to control the platform and I don't think that's an ability they can ever truly regain."
Facebook has previously dismissed Mr Greenspan's claims, but have not commented on his appearance in Westminster. Damian Collins, who chairs the DCMS committee, has regularly contacted Mr Zuckerberg to come to Parliament to answer questions about Facebook's operations, but he has refused every time.
Story by Emily Clark
Featured Photo Credit: INC.com