With the recent announcement from Sony about the new Playstation 5, the thing that people really want to know is what games will be available for the next generation console.
Whilst a release date for the console isn't due until mid-2020, many gamers are already speculating about what PS5 games Sony will have in store, and what these new titles could look like.
Sony itself has already confirmed some game titles coming to the PS5. However, it is also speculated that a large number of the developer's upcoming titles will be coming to both the Playstation 4 and Playstation 5.
Here are the games expected to be released to the new Playstation 5:
Cyberpunk 2077
An upcoming RPG set in a futuristic and dystopian California from CD Projekt Red, which has been confirmed as being developed with the new PS5 in mind.
The highly-anticipated game offers an open world and allows players to choose from eight various operatives, known as "Edgerunners", which serve society in Night City (the game's fictional setting). Players can then control and customise them, and the game's ending (which has various different versions) will depend on the choices the player makes.
CD Projekt Red's president, Adam Kiciński, explained in an interview with VG247 last year that the game will be able to work with future gaming technology.
"Next gen hasn't been announced yet, so we can only speculate," he said. "Technology-wise, Cyberpunk is very advanced. Our technology is ready to interface with future generations.
"The game is developed in such a way that it can use very powerful future equipment."
The Elder Scrolls VI
One of the biggest and most anticipated games, 'The Elder Scrolls VI' is also confirmed to be in the works. The last Elder Scrolls game, 'The Elder Scrolls: Skyrim', was released back in 2011, meaning a new game is definitely due. And what better time than to have it available on the PS5?
Unfortunately though, there's been no confirmed release date for the game as of yet. While the game's creator, Bethesda, released a very short teaser trailer in June last year, there's been no other announcements since. Let's just hope the new game will be worth the wait once it comes out.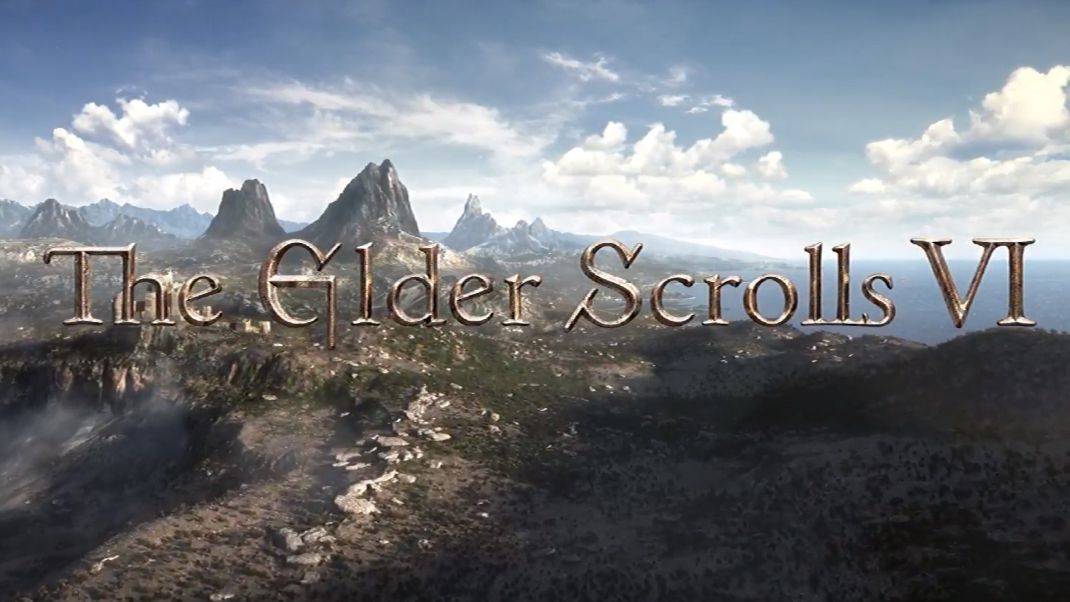 Grand Theft Auto 6
Just like with The Elder Scrolls series, 'Grand Theft Auto 6' is also an extremely popular franchise, with a new game anticipated for release on the PS5. The last game, GTA V, was released six years ago, and after the release of the successful 'Red Dead Redemption 2' at the end of last year, many have now turned their attention to when a new GTA game will be released and we don't blame them.
Again, unfortunately, there's been practically no indication of what the new game will be like, or when it'll be released. However, it's likely that a release date will be announced around the same time as the new console, making it a PS5 launch title. So, don't lose hope just yet!
Death Stranding
Both Kojima Productions and Sony have kept quiet about whether 'Death Stranding' will become a PS5 game. However, in an interview with Wired, Sony's Mark Cerny, hinted that we could see the title on both PS4 and PS5.
According to the report, "a spokesperson in the room repeated that the game would be released for PS4, but Cerny's smile and pregnant pause invites speculation that it will in fact be a two-platform release."
While not a precise confirmation, Cerny's reaction has definitely caused a reaction of speculation that 'Death Stranding' will be released on both platforms.
Ghost of Tsushima
After a trailer for the game was released at E3 last year, many have hoped 'Ghost of Tsushima' would be available on the PS5.
'Ghost of Tsushima' is a Samurai-like game, where the player takes control of Samurai Jin Sakai during the 1274 CE Mongol invasion of Japan. It was first released onto the PS4 back in 2017. However, since the trailer's release at E3, SuckerPunch has been very quiet on any new announcements regarding the game, as have Sony. But, given the high-quality graphics in the trailer, it would make sense to release the game on both platforms. Imagine how epic a game like that would look on the Playstation 5! So, it would be silly not to release it on the PS5 next generation console!
A lot of anticipation and excitement has indeed been centred around the next generation PS5 console, and what games it'll bring us in the near future. But, let's hope that the Playstation 4 doesn't get phased out entirely either, because that would be a tremendous shame… as it still packs a punch as a standout console. But, make no doubt, we will be lining up for the PS5 on launch day in 2020.
Story by Emily Clark
Featured Photo Credit: ComicBook.com