Does anyone still actually use MySpace these days? The site, whilst being one of first the online social networks, hasn't exactly been too popular amongst social media users in last ten years. And, if you should ever log into your old account and surf around, you'll most likely be met with the sounds of crickets.
However, the social network has found itself in the spotlight recently, though not exactly for the best of reasons. Since following a server migration on the site, MySpace ended up losing a significant amount of data, including over 50 million songs uploaded between 2003-2015.
"As a result of a server migration project, any photos, videos, and audio files you uploaded more than three years ago may no longer be available on or from MySpace" the social network stated. "We apologise for the inconvenience and suggest that you retain your back-up copies. If you would like more information, please contact our Data Protection Officer, Dr Jana Jentzsch at DPO@myspace.com"
While the site's popularity has decreased greatly in the past decade, they were once a social network that attracted millions of users and in 2006, was reportedly the most visited site in the US – even beating Google at the time.
During its prime, MySpace was a popular platform for sharing new music, and was known for launching the careers of  new artists at the time, including Arctic Monkeys, Kate Nash and Bring Me The Horizon.
However, it was last year when users noticed the links on the site had stopped working. Despite MySpace promising to resolve the issue at the time, it has now admitted to losing its backlog of files.
While MySpace claim this was a mistake, internet entrepreneur Andy Baio tweeted that he was suspicious of this, and questioned whether this loss was really accidental.
"I'm deeply sceptical this was an accident" he tweeted. "Flagrant incompetence may be bad PR, but it still sounds better than 'we can't be bothered with the effort and cost of migrating and hosting 50 million old MP3s"
Also criticising the platform was The Internet Archive's Jason Scott, who reprimanded MySpace for the misuse of "10 years of unique digital music". He also compared it to Google's recent decision to wipe many of its public posts, images, videos and account data from its failed Google+ social network.
Scott also tweeted: "Anyone who doesn't think this is going to happen to YouTube is kidding themselves"
With the rise of Facebook and other platforms including YouTube and Soundcloud, it wasn't long before MySpace began to lose its popularity, however, they also tried to rebrand itself numerous times, but to no avail.
"MySpace.com is still online, but that doesn't mean MySpace didn't die." John Herrman from The New York Times wrote in December. "It's best understood as undead: existing in some corporal form, with nothing left behind the eyes…It's a sleepy news and entertainment portal, owned by the magazine publisher Meredith and vaguely affiliated with People and Entertainment Weekly."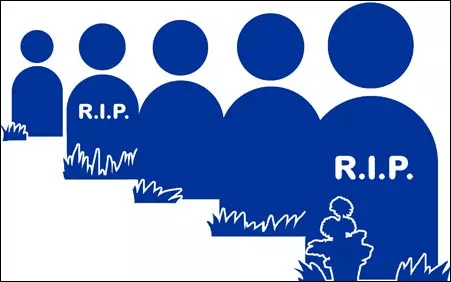 Whilst there's still the odd user out there, that still visits the site, an article published by Vox describes that their time is spent "surfing among thousands of abandoned profiles and looking for rare moments of veritably human contact, essentially living in a digital post-apocalypse."
So. with millions of songs now lost from MySpace and barely a soul in sight who still uses the platform, could it possibly be time for the platform to finally shut down, or is there even a slight chance of a revival? Tell us your views in the comments section below.
But, never say never, as Big Tech monopolies are now being exposed for their crimes on privacy or lack there of, which makes us really wonder if MySpace and MySpace Tom were our only real true friends all along?
Well, what's MySpace Tom doing these days? Well, MySpace Tom travels around the world and takes photographs of amazing places, citing photography as his main passion, so whatever happens with MySpace it will no longer include our beloved Tom.
Story by Emily Clark
Featured Photo Credit: worldtvpc