On Monday morning, sad news was announced that frontman of electronica and techno group The Prodigy, Keith Flint, had passed away at the age of 49.
Police found Flint after a call to his home in Essex, where he was found hanging. Hence, why his death was not treated as suspicious, with bandmate Liam Howlett announcing through Instagram that he had committed suicide, was when it all started to make sense, after Keith's wife and him had been going through a rough breakup.
Liam said, "The news is true, I can't believe I'm saying this but our brother Keith took his own life over the weekend" Howlett's Instagram post reads. "I'm shell shocked, f***** angry, confused and heart broken …… r.i.p brother Liam."
As well as a message on Instagram, the band also said in a statement: "It is with deepest shock and sadness that we can confirm the death of our brother and best friend Keith Flint."
"A true pioneer, innovator and legend. He will be forever missed. We thank you for respecting the privacy of all concerned at this time."
An Essex Police spokeswoman said: "We were called to concerns for the welfare of a man at an address in Brook Hill, North End, just after 8:10am on Monday March 4."
"We attended and sadly a 49-year-old man was pronounced dead at the scene. His next of kin have been informed."
"The death is not being treated as suspicious and a file will be prepared for the coroner."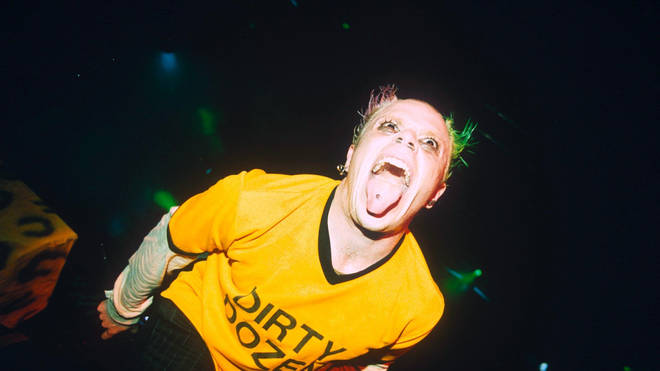 The Prodigy were extremely popular during the early 90's, particularly with the underground rave scene, with many popular singles which would hit the top 10, including 'Out Of Space', 'No Good (Start The Dance)', 'Charly', and 'Poison' from their first two albums – 'Experience' and 'Music For The Jilted Generation'.
Keith Flint often stood out with his spiked coloured hair and eccentric style, and was originally a dancer with the band before moving on to sing on 'Firestarter' and 'Breathe'. These hits, from the band's third album 'The Fat Of The Land', were the tracks that launched the Prodigy into the mega mainstream. Both the singles and the album itself topped the charts and achieved multi-platinum sales, earning the members of the group, lots of money in the process.
And the success didn't stop there, as six of their seven albums reached number one. Their latest album, 'No Tourists', also released in November last year. They are estimated to have sold approximately 30 million records worldwide.
Before Flint's death, the band were due to tour the US in May. They are also listed to perform at this year's Glastonbury Festival, confirmed by co-organiser, Emily Eavis.
"We are so saddened to hear the news about the passing of Keith Flint," she said. "He's played here so many times over the years with the Prodigy and was booked to play this year. What an incredible frontman, he gave us all so much life and energy,"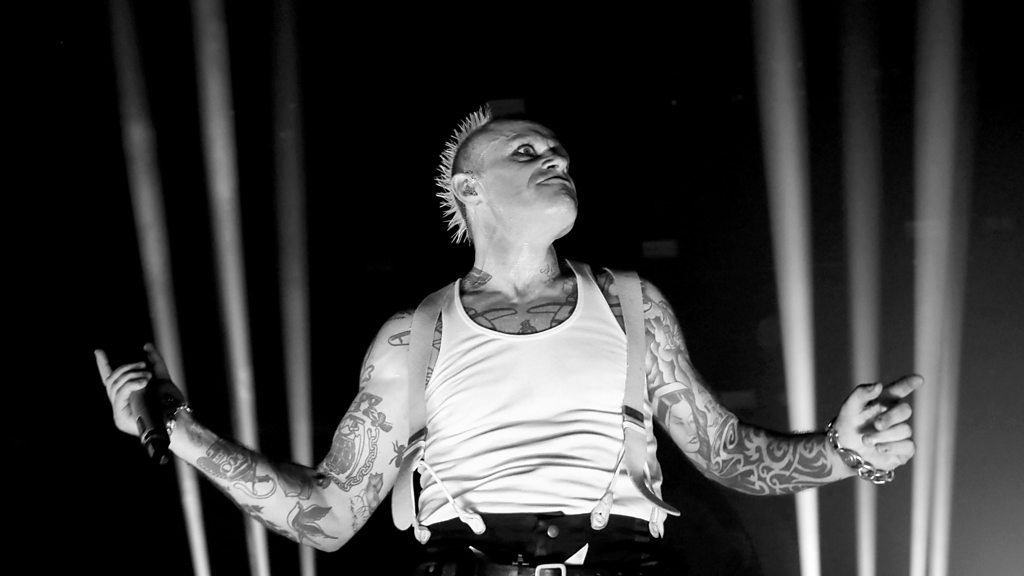 Other fellow musicians have also paid their tributes to the star, including The Chemical Brothers' Ed Simons who tweeted: "Oh gosh, so sad to hear about Keith Flint, he was always great fun to be around and very kind to Tom and I when we first started doing shows together..great man."
Keith Flint once famously said in an interview, "I've always had this thing inside me that, when I'm done, I'll kill myself. I swear to God that's not suicidal – it's definitely a positive thing." 
It is rumoured that Keith Flint took his own life, only days after splitting with Japanese DJ wife, Mayumi Kai, who made him put the country home up for sale, and due to their relationship falling apart, it may have sent Keith into a rapid depression.
Only 48 hours before his death, Keith Flint, was pictured competing in the Chelmsford 5k marathon on Saturday morning, suggesting that he was not in any ill health.
This suggests that Keith Flint picked his time to go, for whatever reason, and among those paying their tributes after his suicide were electronic music pair, Chase and Status, former Oasis guitarist Paul Arthurs and Led Zeppelin's Jimmy Page. Rest in peace, Keith Flint. You were a true "firestarter", and your talent and music will live on forever.
Story by Emily Clark
Featured Photo Credit: DJMag