Since we're already some way into 2019, and with so many diet fads coming at you just like those horrendous utility bills after the holiday season, it's now finally time to tackle the issue and ask the important question, "What's Walnut Sauce?" 
Yes, we couldn't resist finally writing a little exposé on this term of endearment that was found strewn across the emails of the Democratic National Committee (DNC) of 2016, in those John Podesta emails, where the terminology of "Walnut Sauce" and "Walnuts" kept on coming up, sparking the interest of many people, curious as to what it all really means. So, please prepare a sick bag and then after that, grab your torches, since this will surely upset you.
Yes, to the untrained mind and eye, "Walnut Sauce" might just mean a sauce that's used for cooking in a base from the actual "Walnut", but to those already in the know, it's something far more sinister, disgusting and way beyond criminal.
In the Satanic ritual torture of men, women and children, adrenaline is released into the brain and into the kidneys, and even into the bloodstream. If somebody kills a terrorised or violently abused person, adrenaline will be found in the kidney glands, but also inside the pineal gland and also rushing through the bloodstream.
Satanic elites ingest adrenalised blood, after a terrorised victim is killed in a Satanic ritual and then they get an extraordinary high once they consume the adrenalised blood, or anything within the actual adrenal glands. Yes, ingesting human body parts and drinking blood, can also lead to Kuru disease, but it isn't just cannibals from Papua New Guinea or Jeffrey Dahmer doing these sorts of despicable things, and that's surely going to peak people's interest now.
Now the term "Walnut Sauce" was found in numerous John Podesta emails on the DNC server, in correspondence between people like anti-Trumper Jim Steyer, older brother Tom Steyer, Mary Podesta and even John Podesta himself, to name only a few implicated in this 'Walnut Sauce' email ordeal.
What has Qanon been telling us all this time, 'These People Are Sick'. Now do you remember the film and the writings of Hunter S. Thompson, when in 'Fear and Loathing in Las Vegas', you may recall that scene where Hunter S. Thompson, being played by Johnny Depp, receives a vile of an adrenaline gland, referred to as 'adrenochrome', procured from a Satanist, as told to him by Dr. Gonzo, and once he ingests it, he becomes extremely high? Yes, you do, and if not, here's a reminder of that very scene in the film, directed by Terry Gilliam.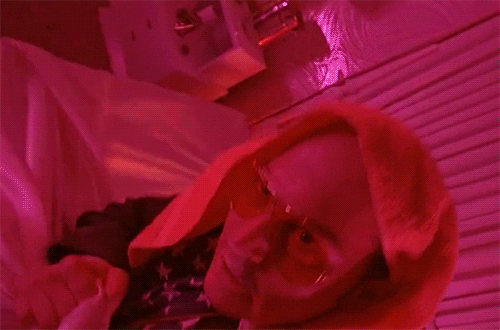 "Walnut Sauce" is in reference to the adrenal glands of human kidneys and also to that of the pineal gland (the brain's adrenal gland), situated deep inside your brain. There is an adrenal gland situated on top of every human kidney, and once a child or a human adult is terrorised, adrenaline is released not only into the kidneys, but also into the pineal gland and also into the blood stream.
Now in the DNC email leaks, many references to "Walnut Sauce" and 'Walnuts" being consumed, occurs numerous times, citing and even asking if it is tasty. Weird, huh?
So, it's becoming all the more clearer that the 'Walnut Sauce' references inside John Podesta's leaked emails, is talking about the ingestion of human adrenal glands, either raw or also incorporated into cooking practices, perhaps?
Let's take a moment now to remember that CNN's Anderson Cooper, once recalled his mother's favourite recipe since back when he was a child, and he stated that it was Cornish Hen in Walnut Sauce Baje. Fancy! Whatever is that? Is it some sort of Chicken stew?
Yes, but let's turn our focus back to those DNC emails from the John Podesta email account, talking about "Pasta" in reference to little boys, and as we all know, 'Cheese Pizza' is in reference to young girls, which are all apart of pedophile code words used in communications between pedophiles, which helped to unearth 'PizzaGate' and human child trafficking investigations by anons and PizzaGate researchers. Where are the children? Here's some email communications between Jim Steyer and John Podesta, and after Jim doesn't seem to catch onto what 'Walnut Sauce' actually means, there's some sick tongue in cheek rhetoric from Skippy Podesta and cohorts in the email chain.
This sparks Mary Podesta to pitch in, and she proclaims that she will bring some "Walnuts" to their next gathering, and unless it's just normal 'Walnuts', then what else could it really be? After all, who knew "Walnuts" could be so desirable, eh?
Jim Steyer is stated on Wikipedia as being an American Child Advocate, which is sort of strange since why is he communicating with known pedophile John Podesta, about "Pasta" and "Walnut Sauce"? It's just very strange how all this circumstantial evidence indicates something much more sinister than just regular cooking at this point, right?
We believe that we need some more Qanon mega meme drops to explain what this is all about, more visually, then by just direct email communications, don't you think?
We need more memes to discover more visually what this 'Walnut Sauce' confusion is all about, don't we? And, who better to divulge what Walnut Sauce really is, than if John Podesta himself just showed up to explain it all, right? Well, all we have are these Qanon mega meme drops to guide us.
Will we ever know what's truly in the sauce? Now is 'Walnut Sauce' just a thing that Q dropped in the mega memes, just for a bit of fun, or is there something more to it, as is suggested in these memes?
We think we need one last Qanon mega meme to draw the line in the sand, as just as to what 'Walnut Sauce' is really all about, because we're not quite getting the full picture just yet…
Aha! So, that's what 'Walnut Sauce' is really all about? Now wouldn't you say that's enough to make you very upset and also make your stomach turn? Why would these memes even be in existence, if there wasn't smoke, where there was fire?
President Donald Trump recently ordered $1,000 dollars worth of real Big Macs, Wendy's burgers and Dominoes Pizza for the Clemson Tigers college football team, on their visit to the White House, which was truly a feast for all to see. Truly Great American fast food, which was ridiculed by leftists, CNN and plenty of others. Well, what about that Barack Obama's private Hot Dog party at the White House then?
And, when you start thinking about the John Podesta pedophile code words found in those DNC email leaks procured by Wikileaks, with the mention of Pasta, Walnut Sauce, Dominos, Cheese Pizza and Hot Dogs, it does seem very strange, doesn't it?
Then just yesterday, the left attack Donald Trump for serving a college football actual fast food, for a fraction of the price of what Barack Obama ordered to the White House in suspicious Hot Dogs.
Yes, the left have truly lost it, but we knew that for years already, since they also said on CNN that Trump stating salads wouldn't be enough or what the Clemson Tigers wanted to eat, was you guessed it, "SEXIST!"
So, what about the Barack Obama Hot Dog private party at the White House back in 2009? Well, let's take a look at an email discussing just that, even though, Snopes.com says it's not true. Sure, Snopes, sure…
Yes, Barack Obama once ordered $65,000 worth of Hot Dogs to the White House for an evening event in 2009, which is surely a hell of a lot of Hot Dogs, right? How many football teams did Barack Obama have over for that private party? Now, it's also been noted that Hot Dogs could actually be in reference to young boys, but it could just be some of the most expensive hot dogs from Chicago, ever known to man. You just never know, do you?
Well, this has been educational, and we hope that before CNN attacks Donald Trump for serving up a fast food feast to a college football team and calling it "sexist", since he didn't serve them salads, then now, let's all remember Anderson Cooper's mother's favourite recipe, again…
So there you have it! Some of these people are knee deep in Pasta and Walnut Sauce, and it's very curious to say the least. Please share this meme based article with friends and family, unless of course, they're squeamish.
Story by The Narrator
Featured Photo Credit: GoodFood.com