Bug-eyed comedian, Pete Davidson, the guy who arguably coined the phrase 'how to lose a celebrity fiancé in only 4 months' and looked very creepy whilst achieving the fete, has landed himself in some hot water over an ill tasting comment on everyone's least favourite comedy show, 'Saturday Night Live', about how GOP Texas candidate and war veteran Dan Crenshaw's lost eye, according to Davidson, makes him look like a 'hitman in a porn movie.'
The comedian, who looks like your average trailer park meth addict, showed no shame in insulting the congressional candidate's appearance on Saturday, despite Dan Crenshaw losing his eye in combat as a Navy SEAL. Now, Pete Davidson is receiving major calls for an apology to be made to the war hero.
Widespread criticism was received by Davidson and SNL after the show aired, however, Dan Crenshaw said that he didn't need any apology, since the comedian would be 'feeling the heat' from the public outrage.
Ahead of tomorrow's midterm elections on November 6th, SNL's decision to slander Dan Crenshaw on the weekend was no big surprise, as one thing the formerly funny TV show has proven over the last two years, is that they're privy to constantly pushing the leftist agenda of hatred against Donald Trump and Republicans, as a whole.
Indeed, doing the Devil's dirty work is all "part and parcel" at Saturday Night Live, such as with Pete Davidson's commentary about Crenshaw alongside a photo of him wearing an eye patch, as follows: "You may be surprised to hear he's a congressional candidate from Texas, and not a hitman in a porno movie."
"I'm sorry. I know he lost his eye in war or whatever…" Davidson said, which didn't really smooth things over, with the latter disgusting sarcasm aimed at Cresnshaw's service with the US Navy Seals, which did not go down well with the viewing public either. 
Trump vitriol and bashing Republican candidates ahead of the midterm elections is all apart of the Democrat's "cabal" playbook at work. We can all recall when former first ladyboy Michelle Obama said, "When they go low, we go high" right?
Well, we're pretty damn sure that after the SNL show, Pete Davidson went and got high… No need to lie.
Donald Trump Jr., and even Meghan McCain posted out tweets after seeing Pete Davidson's SNL Weekend Update segment last Saturday night, voting their disapproval, as follows:
Yes, the leftist editorial and news agenda will be going into overdrive ahead of tomorrow's midterm elections, pushing anyone and everyone to vote Democrat, since the fear of losing both the House and Senate will have major repercussions for the left, going forwards. All the more reason to go out and vote Republican, sealing the deal for freedom for future generations.
John McCain's daughter, Meghan McCain, slammed Pete Davidson's comment on Dan Crenshaw, calling for more respect to be shown for those that serve their country, urging SNL to do better.
Texan GOP candidate Dan Crenshaw lost his eye when an IED exploded in Helmand province back in 2012. On Sunday, Crenshaw said in a video that the joke was "not original, not funny and just mean-spirited'.
He said, "I want us to get away from this culture where we demand apologies every time someone misspeaks."
"I think that would be very helpful for our nation, to go in that direction, we don't need to be outwardly outraged I don't need to demand apologies from them."
On Twitter, Texan GOP candidate stated that he hoped that SNL bosses recognise that war veterans "don't deserve to have their wounds used as punchlines for bad jokes."
"They can do whatever they want, they're feeling the heat form around the country right now and that's fine."
"But I would like him and Saturday Night Live to recognize something which is veterans across the country probably don't feel as though their wounds they received in battle should be the subject of a bad punchline for a bad joke."
"Here is the real atrocity of them all this: it wasn't even funny, it was not original, it was not funny it was just mean-spirited and that's how I feel about it."
However, a much harsher reaction came from National Republican Congressional Committee spokesman, Jack Pandol, who demanded an apology, stating, "Getting dumped by your pop star girlfriend is no excuse for lashing out at a decorated war hero who lost his eye serving our country."
"Pete Davidson and NBC should immediately apologize to Dan, and to the millions of veterans and military families who tune in every weekend – because they're not laughing."
Pete Davidson then flung jokes at Florida Senate candidate Rick Scott, New York Republican Peter King, Greg Pence, and New York Governor Andrew Cuomo, who he said "looks like a guy who's sleeping with your mom, but stays overnight and eats breakfast with you in his boxers."
The latter is pretty accurate and quite funny, but as for all the jokes that Pete Davidson makes, perhaps he should refrain from insulting people that have disabilities or have been injured in the line of fire?
Pete Davidson then cracked a joke at his own expense, saying, "I look like I make vape juice in a bathtub" and "I look like a Dr Seuss character that went to prison."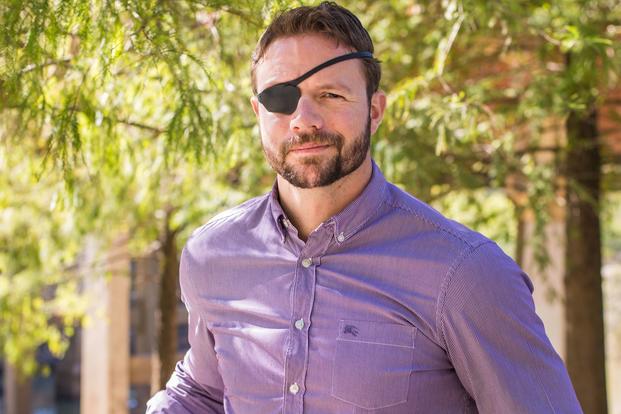 Clearly, in a long list of unfunny jokes, maybe SNL should refrain from lower grade school insults which are masking as comedy, and just fire everyone so they can start again fresh after tomorrow's midterm elections.
New York Republican Peter King said in a tweet, "What are NBC's standards for firing? PC to insult wounded vets?!? (Davidson also insulted me. Who cares?!)"
On a related note, Alec Baldwin, who plays Donald Trump on SNL, was arrested in New York City on Friday after punching a man in an argument over a parking spot. Wow! What a nice bit of liberal tolerance there, from the big Baldwin brother, right?
Maybe with a new cast of comedians and writers that are impartial and are not trying to serve up an agenda to influence US citizens politically, things might improve for SNL and their ratings.
It's a shame that Saturday Night Live have long ago lost their reputation for comedy, and now solely serve as the leftist political mouthpiece of vitriol and hatred, but that's the very SAD state of affairs in American Television comedy today.
So overall, the best thing to do is to go out and vote Republican (like for Dan Crenshaw in Texas) tomorrow in the midterm elections in order to give Pete Davidson a taste of his own insults.
Story by The Narrator 
Featured Photo Credit: Houston Chronicle