Floyd "Money Man" Mayweather is coming out of fighting retirement once again, this time to hone up his skills in what looks like a potential MMA fight against Japanese golden boy kickboxer, Tenshin Nasukawa, which will take place on December 31st, 2018.
Former five-weight boxing world champion, Floyd Mayweather, who beat UFC fighter Conor McGregor in a boxing match back in August 2017, is in the process of hopefully taking his tally to 51 wins and 0 losses with his next fight against Nasukawa. Since beating McGregor in the ring, Floyd Mayweather, has been rumoured to be involved in an MMA style contest against Conor himself, or against Khabib Nurmagomedov in another cross fight, or once again, against boxer, Manny Pacquiao.
But now, Floyd Mayweather has been confirmed that he will face Tenshin Nasukawa in a perceived preparation bout for MMA, however, the exact rules of the New Years Eve fight has not yet been decided, and it's still unclear as to whether there will be any mixed martial arts, or even kickboxing allowed in this latest face-off.
All we do know is that this is yet another massive payday for Floyd Mayweather, who said at the unveiling event, "I wanted to do something different."
"I wanted to display my skills outside the US and be in a special fight. I want to give the people what they want – blood, sweat and tears."
Within the next couple of weeks, the weight class and rules will be discussed. Nasukawa is a kickboxer and mixed martial artist, with a 27-0 record in kickboxing, and a 4-0 record in MMA in the RIZIN Fighting Federation. In response to the challenge, he said, "It was a surprise offer but I accepted without hesitation."
"It's the biggest moment in my life and I want to be the man who changes history. I'll do that with these fists, with one punch – just watch."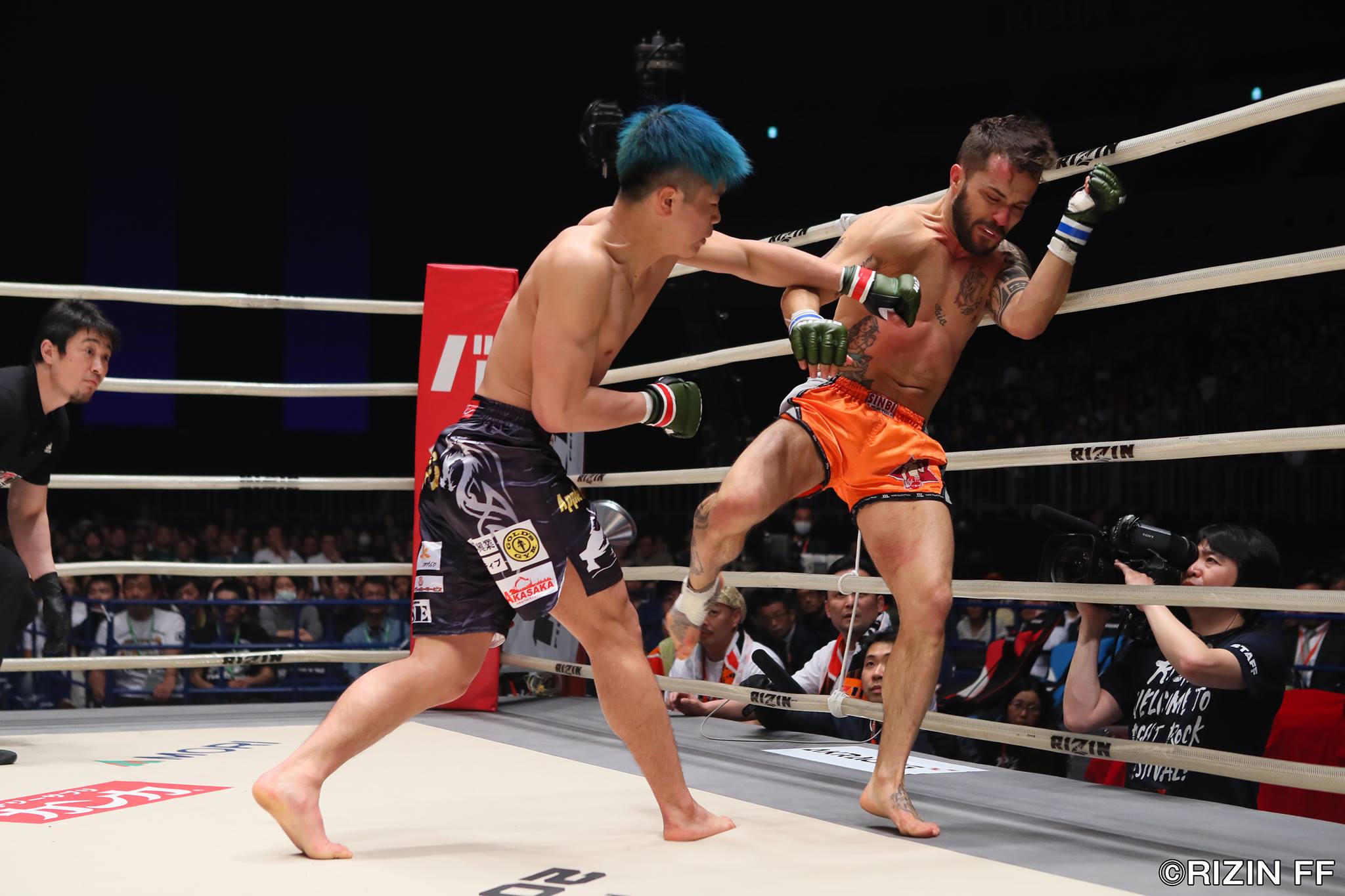 So there you have it! Do you think Floyd Mayweather and Tenshin Nasukawa's fight will be bestowed with mixed martial arts, the rules of kickboxing, or just plain old boxing?
Only time will tell, but it would be sort of an anti-climax if there wasn't some bending of the rules to involve MMA fighting techniques, or at least some kicking encompassed, after all the previous talk of Floyd Mayweather stating that he could really compete in other fighting sports rather than just boxing, right?
Well, it seems like people the world over will have an extra thing to pay attention to on New Years Eve this year apart from bringing in the new year, as surely people will flock to the pay-per-view event, whether at home, or in bars, to see this latest fighting spectacle between Floyd "Moneyman" Mayweather and Tenshin Nasukawa.
Story by The Narrator
Featured Photo Source: BBC Sport