A terrifying doll called 'Momo' has gone viral over the Internet, and is being dubbed the 'new Slenderman of 2018' due to its spreading of fear online, as well as its link to suicide games that are being used to target kids.
Japanese doll artist Midori Hayashi first created the doll of the woman for his collection, but since then, it has gone viral. Now its image is being used as a profile picture to a WhatsApp account that entices kids into various challenges until the final one which encourages suicide.
This is the latest in horror like characters that have spawned in the online world that pose a threat to children and teens in the wake of rising suicides and homicides, likened to that of the cases surrounding the fictional Slenderman. Momo's challenges are a form of viral challenge trolling, in which someone impersonates the fictional character, contacts children over WhatsApp, and terrorizes them with violent images and dares them until ultimately, the last "challenge" is to commit suicide.
The challenge first originated after the sculpture of a woman with enlarged facial features including a terrifying smile which was ripped off of Japanese doll maker Midori Hayashi, circulated the internet.
Hayashi is known for creating dolls and displaying them in an art gallery in Tokyo, and he uses animal skin to create the bodies of his figures, with very life like eyes with bulging pupils and unsettling smiles.
Midori Hayashi is not associated with the online challenge which has circulated the web. The challenge has already been reported in the United States, Argentina, France, Mexico, Germany and in Argentina, where a 12-year old girl from Escobar, was found dead via suicide.
The Buenos Aires Times reported that police were looking at the link between the girls' death and the 'Momo' challenge, after she posted a video of herself doing a series of challenges before committing suicide.
The authorities in various countries are worried about the online suicide trend as it continuous to circulate on social media apps such as WhatsApp.
A social media account for Spain Guardia recently posted about the viral challenge and wanted its followers to stay away from similar accounts, writing "Don't add Momo!" to its teenage followers.
This latest fictional horror character news parallels the Slenderman craze from a few years back, which resulted in some children stabbing their friend in the woods and almost committing murder. Slenderman, which featured a creepy figure with long limbs and a blank face was created in 2009 during an art contest.
Not long after Slenderman was first made, it started to go viral online, and the stories associated with the character affected children and teens into believing it was real.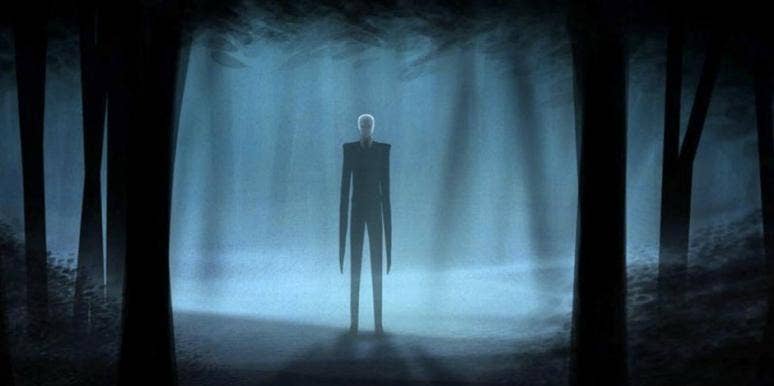 Morgan Geyser, a 15-year old girl from Wisconsin, became so transfixed by Slenderman, that she along with a friend lured another girl out into the woods and stabbed her 19 times. Thankfully, the injured party was taken to hospital and survived.
After her crime, Morgan claimed that she did it to impress Slenderman, and she has since been sentenced to 40 years in a psychiatric hospital.
So there you have it! Stay well away from Momo, and avoid talking to social media accounts that depict creepy dolls which ask you partake in challenges that will culminate in you being asked to take your own life. You have been warned!
Story by The Narrator
Featured Photo Credit: Saakshyam