This is a public service announcement! If you are just about to masturbate, engage in anal penetration, or make breakfast, STOP what you are doing right now! Jesus has arisen, and the second coming is already here! Hallelujah praise the lord; all those Sunday Church sessions have finally paid off.
Oh wait… false alarm! But if you hadn't already heard, the birth of Kim Kardashian and that other self-obsessed rap star who actually thinks he is ACTUALLY God / Jesus / Picasso has occurred. You heard it here first, folks! The newly appointed surrogate sprog to join the Kardashian Klan is here!
We can almost hear the high priestess and all-consuming power crazed "momager" Kris Jenner weep with joy (in front of the camera no less) as another little Kardashian cash cow gets added to her portfolio.
The West / Kardashian family was informed that their surrogate mother, who will probably get her own TV deal, fashion line, and open up her own celebrity surrogacy centre, has given birth to as a healthy baby girl weighing 7lbs 6oz.
Kim, being unable to keep anything from not being on social media (hell, you can probably google her sex tape), quickly took to her official website to announce the news herself, revealing her daughter's weight and saying "We're so in love" in a post entitled "She's here". The 37-year-old wrote: "January 15, 2018 12:47am 7lbs 6oz. Kanye and I are happy to announce the arrival of our healthy, beautiful baby girl."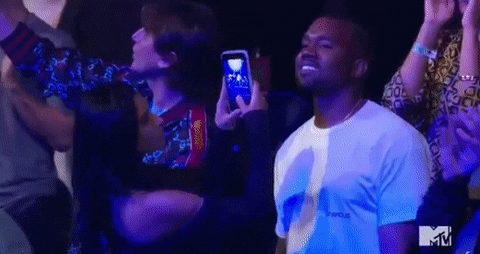 She went on to mush, "We are incredibly grateful to our surrogate who made our dreams come true with the greatest gift one could give, and to our wonderful doctors and nurses for their special care. North and Saint are especially thrilled to welcome their baby sister. Love, Kim Kardashian West."
While we all wait for the all-important baby name, we are taking bets if it will be a geography location, or the title of Kanye's latest album, that is if he can still make music just like in the old days prior to his supposed meltdown.
The filthy stinking rich couple, who are adorably named "Kimye" are already parents to North, 4, and Saint, 2. It was previously reported that the surrogate – who has remained anonymous – was due to give birth any day now, with said reports claiming she would be brought to Cedars-Sinai Hospital, where Kourtney and Kim delivered all their children. It is unknown which hospital she gave birth in, but it wouldn't surprise us to learn that the bedpans are made of pure crystallised gold.
This is Kris Jenner's seventh grandchild after Kourtney's children Mason, Penelope and Reign, Kim's North and Saint, and Rob's daughter, Dream. We cannot comment however if disowned Caitlyn / Bruce will be at the welcoming party.
Meanwhile, Khloe Kardashian is six months pregnant with her first child, with her announcement to her family is being aired on 'Keeping Up with The Kardashians' this week. It is rumoured that Kylie Jenner, 20, is also pregnant, although she has yet to comment on the reports. No doubt she's keeping very hush-hush about it. Gotta keep those erm… money making silicone pumped-up lips closed somehow.
Speaking of keeping it closed, to those people who believe that Kanye West was neutralised in the hospital after speaking some home truths on stage about Facebook, Obama, Trump, Twitter and the music industry overall, before being reprogrammed with MK Ultra hypnotism and shock therapy in a medical clinic, sort of like that movie 'Get Out'… You guys can now just eat your own words, since they're now happily welcoming another addition into the world, regardless… He's not going anywhere.
Congratulations to Kim and Kanye, we look forward to purchasing the new baby's personalised nappy range any day now.
Story by Michael Lee
Featured Photo Credit: Blasting News