With the new year already here, will 2018 be a year of political turmoil and environmental social crisis or will it be one of prosperity and progressive change under the leadership of saviour of the forgotten masses and (possibly) Jesus reincarnated… Donald Trump? We suspect the latter, but it still remains to be seen which mathematics equation Diane Abbott will totally f*ck up in a typical shambolic display of labour inadequacy this year.
Will cultural friction worsen in the countries of Germany and France and thus result in intensifying racial troubles and riots, or will Angela Merkel, (the mother of all migrants), and Emmanuel Macron (her illegitimate son) finally see some sense and close those bloody boarders?! Highly unlikely as Germany have just passed the Netzwerkdurchsetzungsgesetz law, which will condemn any right leaning or conservative views as Hate Speech over the Internet, with massive fines passed down for anyone speaking out about the migrant crisis.
Yes, welcome to George Orwell's '1984' Germany.
Here at Brainstain, we wanted to put good use of our Mystic Meg psychic abilities and look into the forthcoming year. Will it bring about more Trump triumphs or just more feminist failures? Let us step foot into our E.U regulated time machine and see what the year 2018 could have in store for us all.
Here are 12 Future Political Predictions of 2018, so hold onto your burqa's, for this is going to be an unpolitically correct ride.
1 – The King Reigns Supreme
Despite the purge and total extinction of free speech, Donald Trump will continue to uphold the first amendment and remain the glorified King of Twitter and free speech in 2018.  Already boasting about the size of his 'nuclear button' compared to the microscopic pocket rocket of North Korean Leader Kim Jong Un, we don't think Trump will be unapologetic and bashful as we head into the new year. His enlightened tweets will continue to offend feminists, muslims, migrants, transsexuals, liberals and every politically correct non-binary snowflake on the world wide web. This will also result in Hillary Clinton deactivating her Twitter account and blaming Trump for cancer, Ebola and every unfavourable event to ever occur, including her loss to him in the 2016 Presidential election (time to get over it now Hill don't you think!?)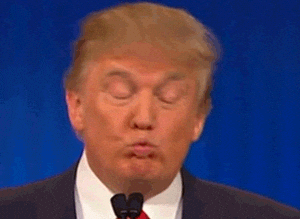 2 – Making America Even Greater 
Speaking of Trump, he will enter 2018 with even more momentum and leave a whole lot of leftard tears in his wake. With his first year as President of the United States already an absolute success, thanks to the economy soaring, the stock market continuing to hit record highs, to the massive tax cut and a leftist Russian collusion investigation that found no actual collusion (but their own). Plus, illegal immigration has gone way down, a wall prototype already being sampled, to the withdrawal from the Paris Agreement on climate change and a travel ban approved by the Supreme Court. Yes, 2018 looks set to be another glorious year of Trump, and for us all.
3 – Welcome to the UK (2018 Multicultural Edition)
The special 200-year-old relationship between the UK and the United States will be tried and tested when Donald Trump visits Britain to officially open the US Embassy sometime in February of 2018. With the likes of Mayor of London Sadiq Khan't (city crime has soared under his tenure) and left-wing beaded wizard Jeremy Corbyn, urging the masses to protest and dust off their literate homemade placards and signs to show the leader of the free world their annoyance and frustrating at having a democratic elected President doing good things, how will "Theresa the Appeaser" react to such division in her inherited multicultural Britain? Well, let's hope she shuns the socialists and carries on as a… you know, an ACTUAL conservative!
4 – The Left Will Still Continue to Moan About Absolutely Everything!
The left will still continue to be offended over absolutely everything as we enter 2018, while being completely indifferent to homelessness, food banks, endless waiting in A&E, child poverty and human trafficking. But NO, Thomas the Tank Engine most definitely represents white supremacy and fascism. In 2018, the lefts priorities will most certainly still remain the same, so expect more offensive, accusations and of course, more hatred towards Tomas the Tank (what the hell is wrong with a train which actually leaves on time and likes his job anyway!?) sure beats the tight-fisted rail fare hikes of those over-unionized London trains (thanks Sadiq)
5 – No More Fake News!
CNN, the most untrustworthy source of news, only comparably to a North Korean propaganda News Machine, will go into liquidation before completely disappearing all together. This will closely be followed by the collapse of the BBC, which will also result in the end of paying for that god-awful TV license, that Brits have to endure. Well, one can dream, right?
6 – Wait… That's Fascist!
Thanksgiving and Christmas in 2018 will be declared as fascist by the far-left extreme terrorist group Antifa because it encompasses everything they hate; Christianity, Capitalism, joy, generosity and their own families. Expect riots and protests during this years festive turkey sales in supermarket isles up and down the western world. Or better yet, Antifa perish and are eradicated from the face of the planet by returning to their parents basements (this time for good hopefully!)
7 – More Global ISIS Attacks (Yay!)
Paris, Orlando, Brussels, Nice, Munich, Berlin, Westminster, Manchester, Barcelona and Stockholm. We wonder which city centre will be targeted by ISIS in the year 2018? Our bet is somewhere oozing with multiculturalism, because nothing says cultural diversity more than a denoting bomber, living off a socialist state, complete with free financial handouts and overzealous political correctness. 8 – White is Over, Like… OVER!
In the year 2018, white British citizens will become an ethnic minority in London, and as a result, people will be able to denounce absolutely everything they do as racist, including the air we breathe and using the lavatory.
9 – Munroe Matters (Well, to Herself Anyway!)
Speaking of classifying everything you don't agree with as racist. Black Lives Matter will continue their racial cleansing and crusade against white people by revealing their new mouth piece, genetically mutated transsexual Munroe Bergdorf, the very same hefty hermaphrodite who made the public announcement that all, YES, ALL white people are violent racists. A transsexual model (and we use the term model very loosely) with a bigger Adams apple than a gigantic tumour (and nobody likes a tumour now do they!?) will appear on every TV show in 2018 that will have her, inducing the Jeremy Kyle Show, telling white people that they are violent primitive douchebags and to listen to everything she says.
Sorry Munroe, what was that!? We was just washing the strains of our white privileged hair!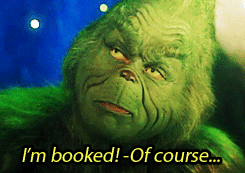 10 – The Rise of Ginger Jihadists
Speaking of white douchebags, more socially frustrated white ginger men will make the transition to Islam before joining the towering ranks of ISIS. Great, just what the world needs, more ginger jihadists hell bent of social annihilation! All this jihad and terror!? just because they were bullied at school because of their unfortunate deformities and now they want to blow up everyone up? Get over it, ya ginger pricks!
11 – A United Trump
Theresa May will continue to give the European Union billions in British tax payers money until the UK declares itself bankrupt and has to be financially bailed out by the United States, who will then replace the conservative government with its own newly created Republican party that will internally govern the UK. Donald Trump will appoint his daughter Ivanka Trump as the new prime minster of the United Kingdom as the Trump empire expands. HAIL IVANKA!
12 – It's The End of the World As We Know It… YIKES!
A revolution in North Korea will occur which overthrows Kim Jong-Un's regime and sees the former supreme leader of North Korea form a deadly alliance with the remaining factions of ISIS, BLM and Antifa. This remorseless association will bring about the beginnings of World War III, with a united Trump governed United Kingdom and United States plus an ally in Vladimir Putin, declaring military action against this formidable foe (well, sure beats playing COD doesn't it!?)
Well, we don't know about you, but we best start bidding on those radiation suits and cans of Heinz baked beans of eBay!
So, there you have it! Our political predictions and some sensible satire for 2018. We wonder what political event we have accurately guessed correctly (a global united Trump is wishful thinking, but hey, we can dream right?!)
What political event do you think the year of 2018 will bring? Answers on a United Nations approved postcard, please.
Story by Michael Lee
Featured Photo Credit: Foreign Policy