Fans have caught former A-list couple Katy Perry and Orlando Bloom "kissing and cuddling" when they reunited at an Ed Sheeran concert last Saturday night on the 12th August 2017. Ed Sheeran performed at the Staples Center in Los Angles. A fan spotted Katy and Orlando getting very close and personal while they were at the gig. They took pictures and videos and posted it on their twitter page.
During the concert, they both wore black caps and they seen getting cosy hugging, kissing and dancing together. As well as not wanting to be noticed, Katy Perry hides her blonde pixie cut. The drastic hairstyle changed her innocent pop star image to a more rebellious one. Something fans are calling a "Miley Cyrus". Lets hope she doesn't start twerking any time soon! Was her break up with Orlando to blame for her dramatic makeover?
The former couple was spotted walking through the crowd. A witness said: "They looked like they were having the time of their lives. People didn't really bug her. I don't think people knew it was them because they had their hats on and stuff."
There has been no mention of a reunion just yet, plus no one has any idea whether the pair went to the concert together or not separately. Could seeing each other just be a freaky coincidence? We think not.
The 34 year old pop singer and 40 year old actor dated for ten months before their reps announced that they decided to split in February 2017. A source told E News, "Katy Pulled the plug." But, "they both still love each other very much, and getting back together could happen once they have had some space."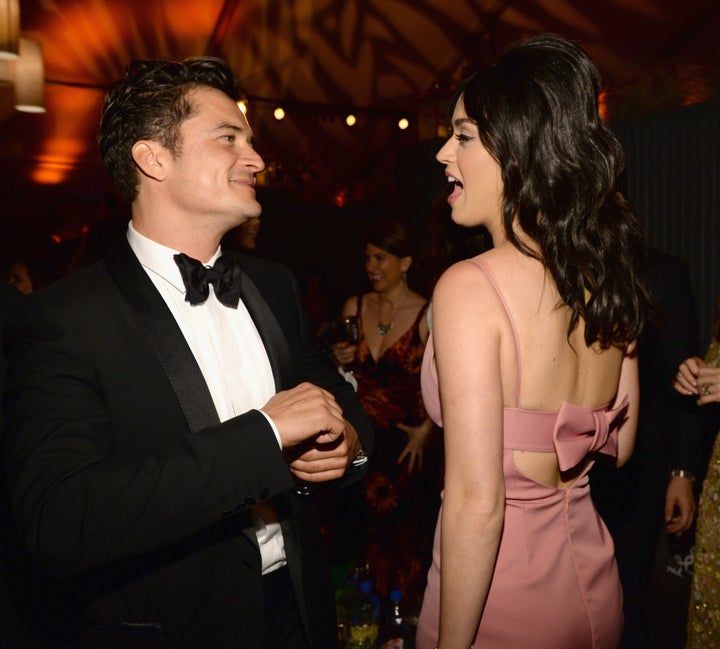 By the looks of things, they could be getting back together very soon. Surely, six months is enough space? However, this isn't the first time Katy and Orlando have reunited. The pair went to a birthday party at a Hollywood club together in April, just two months after they announced their split.
We questioned why this super hot couple broke up as the pair looked seriously into each other and very happy together. At the time if their split, the pair issued a statement to People saying they are "taking respectful, loving space" from each other. Another source says, in the last few weeks of their relationship it "just became more and more work to make it work. Because this wasn't something permanent, it just became time to take a break." Fingers crossed they can make it work this time round!
<Story by Henna Sharma>
Featured Photo Credit: Daily Mail