A few weeks ago, we marvelled at the expose of Thandie Newton in the HBO series Westworld, since she's a British Rose and all that, but we also promised that we would actually watch the series, as well. So, we're not one's to go back on our word, so guess what we did? You guessed right! We've been engulfed in a Westworld marathon lately. Yes, we're some seriously loyal so and so's, as you might already have noticed.
If you've never watched it and you generally despise the TV drama series format, then still, this show is most definitely for you, because if it can really sway us, then it is surely something to behold, since we are "tough customer number one".
So, this show must be pretty damn amazing, right? Well, many people seem to think so too, as Season One has a 4.5 star rating on Rotten Tomatoes and that's more than we can say about any film that we have watched lately.
Before we exemplify some logical key points as to why it's a TV series that totally eclipses recent feature films, let's let you just watch this blunt and quite frank trailer first.
So, are HBO making Hollywood look bad? Or is it all the same? Mind you, TV like this is most definitely the new Cinema. Well, if you take Westworld into consideration, that is!
The character of Dr. Robert Ford (Master of Ceremonies) with the Master Plan is played by none other than Oscar winner Anthony Hopkins and you know when he's involved, it's going to be pure class throughout.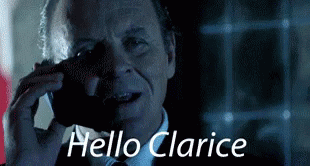 So, who else is in this momentous show? Well, only four-time Oscar nominee Ed Harris (why the hell doesn't he have any Oscar yet?) who plays the Man in Black (screen legend), then you have the ever recognisable James Marsden as Teddy Flood, then also Luke Hemsworth (the third Aussie & eldest brother) in the Hemsworth clan, then add Clifton Collins Jr. from the film Extract, making an appearance here and there, and we haven't even begun to scratch the surface yet!
British actress Thandie Newton not only gets bare naked for her role as Maeve Millay (Host), but her performance is nothing short of captivating, always believable and is certainly intense throughout every scene. Somebody give Thandie Newton an Emmy and we're not kidding, one bit! The Emmy nomination wasn't enough! But, she picked up a Critic's Choice award for her performance, instead.
Who else? Evan Rachel Wood, who has come a long way since a breakout performance in the independent film, Thirteen, playing a troubled teen, but now a full-blown woman and an exceptional actress to boot. She's nothing short of ever-present and she's proving herself to be more than anyone ever expected her to be in the acting department. She was also nominated at the Emmy's in 2017, but unfortunately she also missed out. But, she picked up a Critic's Choice award for her performance, just like Thandie Newton did.
See how they spread and share the spoils in Awards' season? But perhaps, Emmy's will finally land for the stars after Season 2 is released? So far, Jonathan Nolan and Lisa Joy have been pretty tight-lipped about who will return for the next season, but filming is expected to commence in Utah in October of 2017, with the release coming later on in the year of 2018, already on the cards.
But, wait there's even more acclaimed performances in the show, so let's give you a heads up on these stand out performances from actors that you may not have heard of just yet, in Jeffrey Wright as Bernard Lowe, who's a character that is in for some serious surprises in Season 1. And, who doesn't love a twist? We live for twists!
Then you have Danish actress Sidse Babbett Knudsen as Theresa Cullen, who smokes all the time whilst discussing the in's and out's of how to keep carrying on the virtual world of Westworld behind the scenes. Let's just say that in her performance, she never misses a beat and surely more film roles will follow across the board in the near future. We can imagine her playing some very dramatic roles, should Hollywood ever stop only producing sequels and comic book films, that is?
Another standout performance throughout comes from Leonardo Nam, who works at the Livestock Management facility of Westworld, playing Felix Lutz. His character is totally seduced by Maeve and so he helps to re-program her to regain some consciousness from her lobotomized original programming in not only remembering to be the femme fatale bordello hooker of which she obviously is really not, in a previous real life, anyway. So, a round of applause for Leonardo Nam and Thandie Newton's electric scenes and surely we will be seeing a lot more of Nam on the silver screen in the coming years.
Lastly, we have to mention the classically beautiful Angela Sarafyan, who plays Clementine Pennyfeather (another Host) hooker, who sort of just makes your eyes melt (look at her eyes!) every time you see her and this screen beauty will hopefully be gracing us in future film roles, since she's a bit of screen siren, if you get what we mean?
Now you may have been reading all this and wondering what in the hell Westworld is all about? Well, we thought we would shower praise before we broke it down to some extended logline philosophy about the show's overall premise, and just why it even resonates so much, with viewers, especially like us.
Firstly, we aren't fans of Westerns or Cowboy films and we never have been, so if you're searching for a typical Wild West western TV show, then you'll definitely get much more than you bargained for. Westworld is in essence an amusement park set in a virtual world, where predominately male clients can go to exercise their desires and wants, amidst a setting in the Wild West, where bordello's and the pursuit of excitement for the paying customer is achievable away from the doldrums of modern-day life. Let's face it, people need a break from their boring lives and perhaps Westworld is a place for people who are sick and tired of society's manipulative construct of eat, sleep, work and no play, whilst having to raise families and worry about when the kids have to go to school and which day is laundry day etc. etc.
In a fictional world or in a plausible future world, with the dawn of Virtual Reality said to be arriving some day in the far distance, could something like Westworld be the right ideology of an amusement park for adults of our future generations? That is the big question that Westworld continues to toy around with and we do think that we like it very much.
That is the appeal of the show in hindsight, plus you also get to stare at Thandie Newton, Evan Rachel Wood and Angela Sarafyan until your heart's content, with top-notch production value, as if you're immersed in a long running feature film, with a cast that makes most films look entirely dire in this day and age.
Lastly, to sum up why Westworld is even greater than most films nowadays, is because of this very important reason. Never have we seen or heard any of the stars from the show, start to virtue signal about Europe taking more refugees in and nor have they participated in any vocal Trump bashing. Not even once! How refreshing!
Since doing so now spells instant career death to so many a colluded Hollywood stars, with their evil agenda, you know?
The one's that think that all people are dumb enough not to realise that they're only in effect, carrying out the orders of  a higher power, a power which should learn by now that entertainment and politics isn't one and the same thing.
We won't listen to starkly rich Hollywood elites virtue signalling forays into dictating us on political matters and political opinion, since what part of them, makes them any sort of credible source in even living in the real world? Let alone having to hear their ordered take on world affairs. Think about it!
Case closed on that one! Until George Clooney builds his own country with the billion dollar Casamigo deal from last week and puts all his Syrian and North African refugees inside this new land, then do not expect us to take kindly to the major bullsh*t that spews out of some Actors mouth's in virtue signalling to others to do more, whilst they harbour enormous amounts of money but contribute nothing to the cause. Oh and Johnny Depp, your pirate ship has well and truly sunk, as well.
So, let's celebrate this wonderful production and we encourage you to go now to watch it too, that is, if you haven't already done so.
Brainstain, over and out!
<Story by The Narrator>
Featured Photo Credit: Foxtel