The Penguin, real name Oswald Chesterfield Cobblepot has called on Brits to vote for the Labour Party and back Jeremy Corbyn ahead of the UK elections.
But despite his notoriety, the self-proclaimed "gentleman of crime" who often wears a top hat and tuxedo, was urged to "keep his beak out" after he pledged his support for Labour's left-wing leader, telling Brits: "U.K. You've got the guy. Register by May 22nd. Vote for Jeremy Corbyn….show us how it's done! # Penguin 4Corbyn."
While Corbyn it appears is relishing in his new-found mobster and criminal fan base, it appears The Penguin's calls have backfired as scrutiny ranged from those criticising his "millionaire" status, while others not taking too kindly on being told how to vote by a criminal, especially one resembling an arctic bird.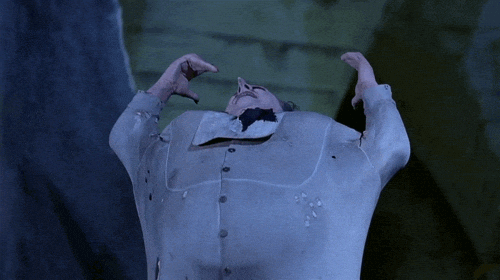 "You want us to vote for Corbyn so Trump looks competent? Corbyn, an incompetent leftie whose figures don't add up & will take UK back to 70's," fumed one of The Penguin's followers on Twitter, before another sighed: "Penguin… just… NO!.. please."
A third hissed: "You're a great crime lord, but… the great UK voter will never be convinced by a privately educated, communist, allotment tenant from Islington," which was followed by: "The Penguin backs Corbyn. Yes, a rich Gotham terrorist whose lifestyle is not remotely ordinary or lawful backs a weak, ideological, harsh socialist."
"The Penguin says vote Corbyn; if you vote for somebody because a criminal tells you to, you really shouldn't be voting," moaned one more, while one particularly enraged critic snapped: "You may be an infamous and feared underworld criminal mastermind in Gotham City, but this is the UK and you need to poke your beak out of this one."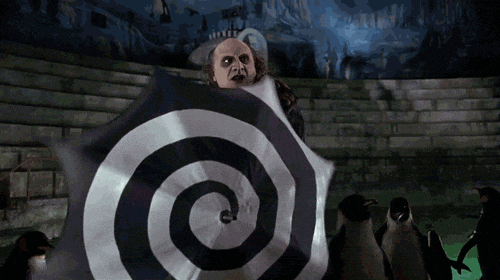 Regardless of the rich and famous insisting on who you should vote for, YouGov recently exposed celebrity endorsements as a sham, with 87 percent of voters insisting they don't follow famous faces and their advice at the polling station.
What's more, those who do pick up on celebrity pleas are more likely to turn against them.
The Penguin's remarks come after One Direction singer Harry Styles, 23, bemoaned Brexit as he hit out at Britain's decision to leave the European Union.
He said: "I think the world should be more about being together and being better together and joining together, and I think it's the opposite of that."
Despite vocal support from a feared and villainous mobster, Corbyn is still trailing dismally behind Prime Minister Theresa May in the polls, with Labour steering towards a humiliating defeat on June 8.
Brainstain has reached out to representatives of Batman to get his view and insight on whom he will be backing in the UK election, but have yet to receive a response from the Dark Knight.
Story by Michael Lee
Buy the older Batman Films Here
Featured Photo Credit – CinemaBlend