Religion is man-made. Absolutely, utterly, completely, totally and entirely devised from the mind of man. Created and home-brewed by the very imagination of primitive man in his comfy cave decked out with the latest installed camp fire of the time. Who needs reason and logic when a bearded man in the sky simply waved his hands and created everything, right?
Even the sheep herders and cave dwellers who made this conveniently invisible deity, cannot agree on what their prophets or God's actually said or did, and with approximately 320 million gods (according to Hinduism and their scriptures, anyway) it's hard to actually pinpoint who the "real" God is and how he came be to be in existence in the first place.
Imagine if we lived in a world without religion, Gods and talking Snakes (excluding Harry Potter). If the Bible, Quran or any other religious text was created today in this pre-supernatural religious world, would "God" be imagined on a Kindle or some kind of mystical Twitter account? Indeed, would he be posting clips on Snapchat of him pouting behind swirly shaped clouds in the heavens or we would we be keeping up with God in an E! Network reality TV Show (complete with a leaked sex tape) though we are not too sure how a God sex tape would look like, considering he is invisible, after all.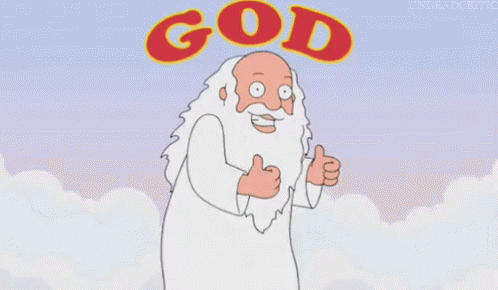 Religion and God is rightly a product of its time, why else would an all mighty divine creator have to resort to spreading their message and existence via shepherds and cave dwellers when he could simply shout down from the heavens so everyone hears his message? Go and figure!?
So, with that holy premonition in mind, here we look at 10 Ways How God Would Look If He Was Invented Today. Can we get a hallelujah and a re tweet!?
1 – Let there be a Tweet!
Forgot about spreading the gospel from a misinterpreted book, only a few holy tweets from God's personal Twitter account would be enough to convince the millennial masses of his existence. This social media friendly God would rather you search and find him on Facebook then try to find the answers in any prayers. Oh, and there's no use trying to track down his URL address, the Wi-Fi in heaven is supernatural, did you not know that?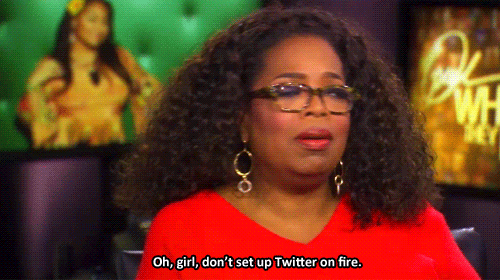 2 – Wikipedia is the truth, the whole truth and nothing but the truth!
So, you believe in Allah, you say? But, you don't believe in Zeus, the most powerful of the Gods according to the Ancient Greeks. You say you worship the Christian God (you know, the one that caused the great flood and enjoyed killing babies) but you don't believe in the ancient Aztec Gods or Goddesses (ancient Aztecs didn't discriminate against gender, apparently) who also required human sacrifice. Borrowing a line from an Eminem song, would the real God please stand up? Well, if God was envisioned in today's society then he is only a quick Google search away in clarifying his holy existence, because everything written in the hallowed pages of Wikipedia is the word of the lord!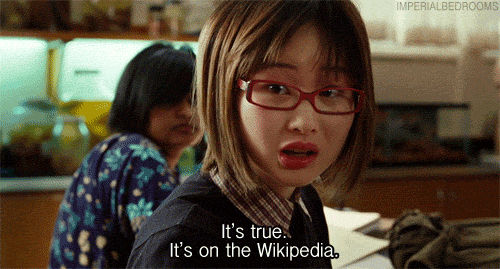 3 – That blue verification tick is a sign from god!
God and delusions are two words that seemingly go hand in hand. A delusion is something that people believe in despite a total lack of evidence, and despite all the Gods under the sun, there has never been any hard, solid, physical evidence that can be measured with logic and fact, so it simply does not exist. Well, how can those doubters disprove his holy grace and his presence when his official Twitter account has been verified? Remember, only those that are revered are ever verified.
4 – Saintlike selfies
Need more proof? Is the divine blue tick not enough reason to believe? Well, have you followed God on Instagram, yet? Those blessed selfies do not create themselves you know? Seeing is believing, just make sure you leave a LIKE after basking in his unfiltered greatness. Remember, more likes make him look more popular (plus a supreme deity has to have more likes then Kylie Jenner other wise that would be pretty embarrassing for his holy grace)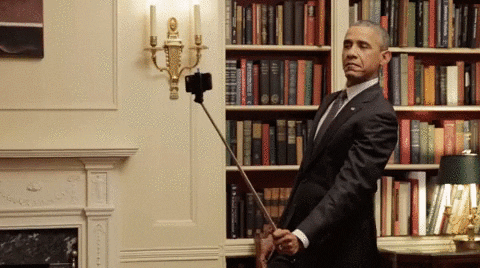 5 – God is a geezer.
The vocabulary in those religious texts from days gone by are rather hard to translate, don't you think? Unfortunately, Google was merely just an illusion in the days of miracles and virgin prostitutes. If the Bible (or the Quran, don't want to offend those easily triggered Muslims, do we?) was created in today's generation, it would be less "thee's" and "thou's" and more "LOL" and "U WOT FAM?"  The grammar of the language used was indeed a reflection of the times, so if God is so universal then why has he (or she) not down with the kids of today? Where's the Facebook Generation abbreviation Bible, LOL?! God really ought to know the difference between eating rabbits, pigs, or camels and a cheeky "Nandos" with the lads after a proper piss-up! Come on God, get with the times, matey!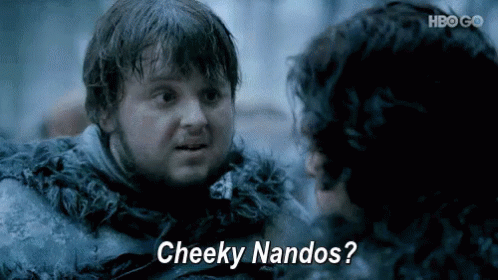 6 – God loves the Gays
All these religious scriptures ban and condemn so many bloody forms of physical connection, that it's surprising that no one has died of starvation of a lack of sex. I mean, not being allowed to engage in homosexual anal penetration in those hot and musky deserts for those horny sheep herders must have been rather difficult to say the very least! Thank God those sexy Goats were prancing around however! The 2017 God is far more liberal however; you know he actually created the rainbow for Gay pride, right? He also probably enjoys a good old twerk while dancing around to the latest Britney song too, because let's face it, all Gay friendly Gods love a bit of "Britney Bitch", right? TOXIC!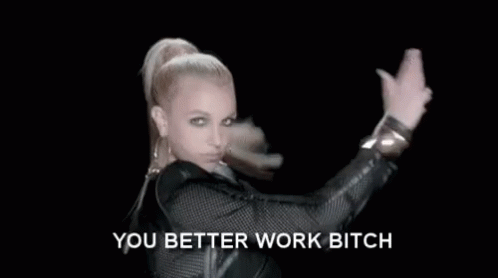 7 – God is a style icon
The God of the previous generation wasn't on fleek when it came to fashion. On the contrary, if you just so happened to wear mixed linen and woollen cloths, then gurl… you are going straight to hell! God was also rather picky if you wore ripped clothing, had a short haircut and didn't possess the latest in trendy beards (We guess God was way ahead of the trend before those shaggy and unwashed hipster types). Today's cool an hip God however would be more "Sashay Away" then "I condone you to eternal suffering in hell fire because that haircut is an abomination" someone call RuPaul, quick!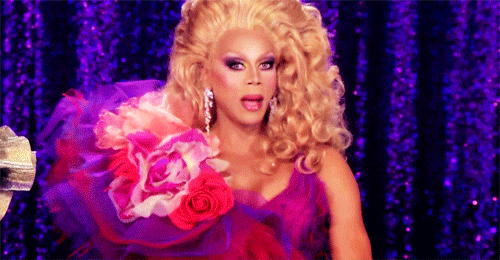 8 – You see God he be work, work, work, work, work, work (except on a Sunday)
Today's God is a bit of a workaholic, who wants you to work for minimum wage, while working tediously long shifts and unsociable hours (including weekends). So go easy on the God of yesterday, yeah, he might like a good old-fashioned civilisation destroying flood now and again, but at least he understands that the seventh day is the Sabbath of rest and rest means taking it easy. Today's God is all about link building and sales and probably has an official LinkedIn account for business inquires too. Just make sure it's actually god's LinkedIn and not some impersonator, okay?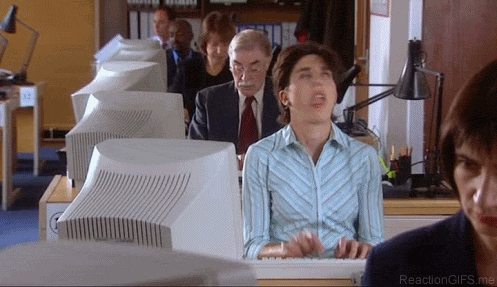 9 – Disposable teens
Don't you dare ever disrespect your parents, like ever, there are no excuses whatsoever, even if you are an angry and rebellious misanthropic angry teen frustrated with the conformity and restrictions of society (we are looking at you cash me outside girl). Well, that was the threat from the previous God anyway, when trying to combat those unruly and hormonal teenagers. It was less "sweet 16" and more "anyone who curses their father or mother is to be put to death" during the time gone by when children actually respected and feared their parents. Where have those days gone?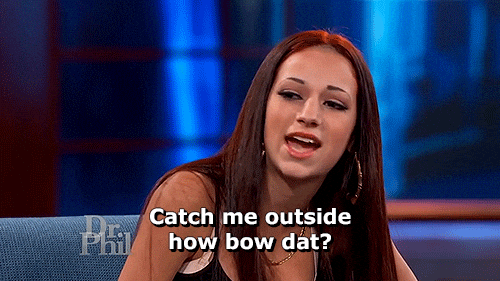 10 – God is menstrual and has Girl Power!
The God of 2017 is much more of a feminist then the sexist and misogynistic deity of old. Not content with women remaining in complete and utter silence and forcing them against their own will to marry an attacker, if they are single and being raped, the God of the millennials and the Buzzfeed generation, takes a far more liberal approach to women's right and equality. Hey, if he was created today then Hillary Clinton would probably be President of the United States, now can we get an "amen" to that!?
2017 God would probably be an avid Brainstain fan and subscribe to our right-wing satirical way of life just to let you know how the world really works. Who knows, you might even learn something! So, if you are not following Brainstain on all the usual social media accounts, then you my dear disbeliever's, will be joining Osama Bin Laden in the pits of hell, or at the very least receive the consolation prize of being turned into a pile of salt.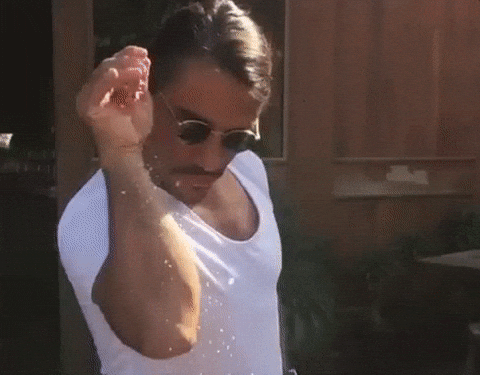 Unless you follow "Scientology" of course, in that case we will most definitely be seeing you on Mars.
Story by Michael Lee
Featured Photo Credit – Year34